$5 OFF | Use Code RIDE5 at Checkout
"The World's Most Insane Party Game"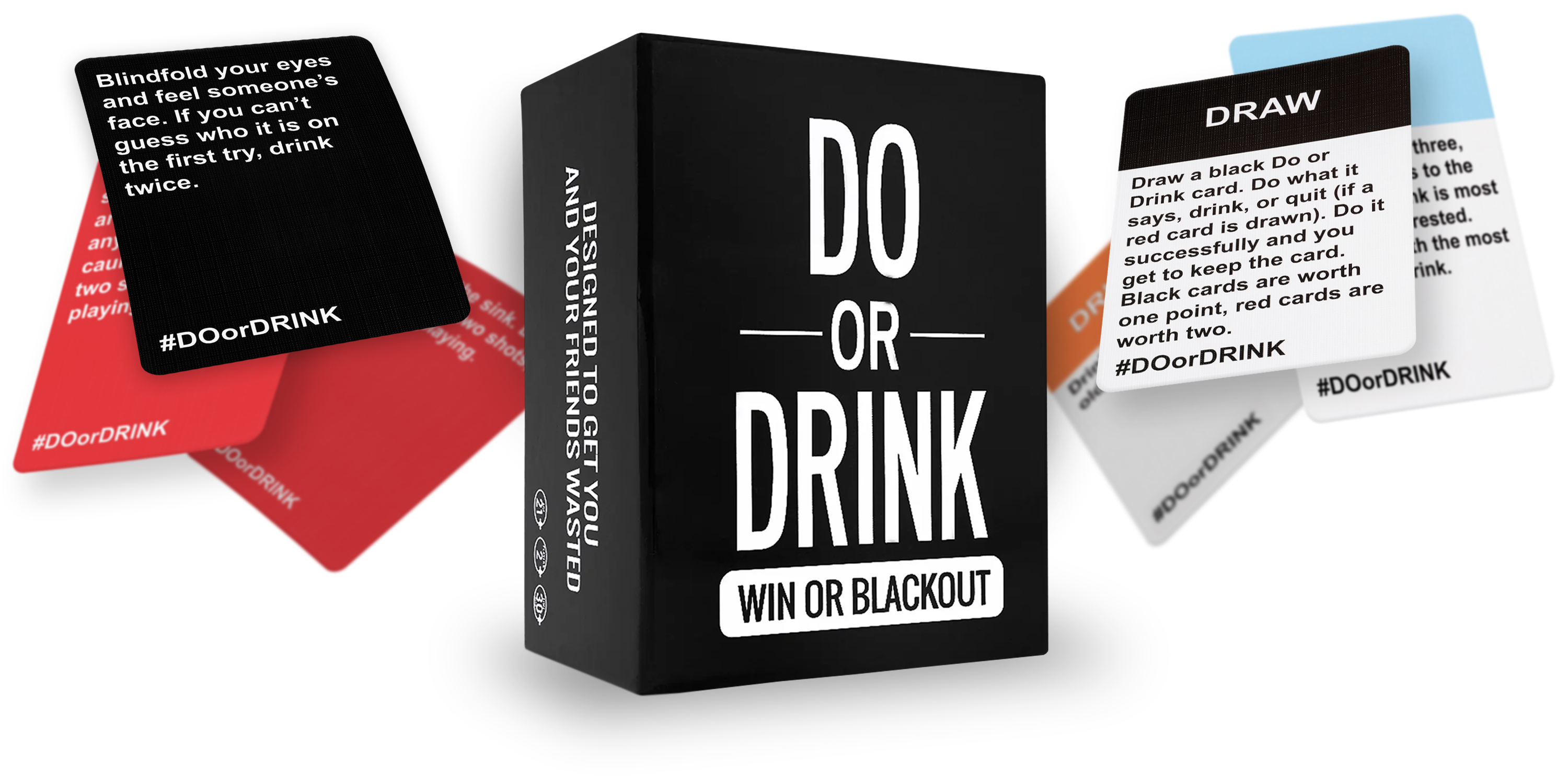 Ready for your wildest night yet?



Complete challenges or get lit trying.
World's Craziest Party Game
★★★★★ | 4.9 Stars (17,852 Reviews)
350 Cards of Pure Madness
Tons of Blackouts & Insane Challenges
Lifetime Supply of Crazy Ass Memories

About this gem.
Whether you're celebrating your birthday, going wild for your bachelorette party, or just having an awesome hangout sesh with the squad... Do Or Drink will not let you down. Our card game is unlike anything you'll find in stores. See for yourself.

or 4 interest-free payments of $7.50 with afterpay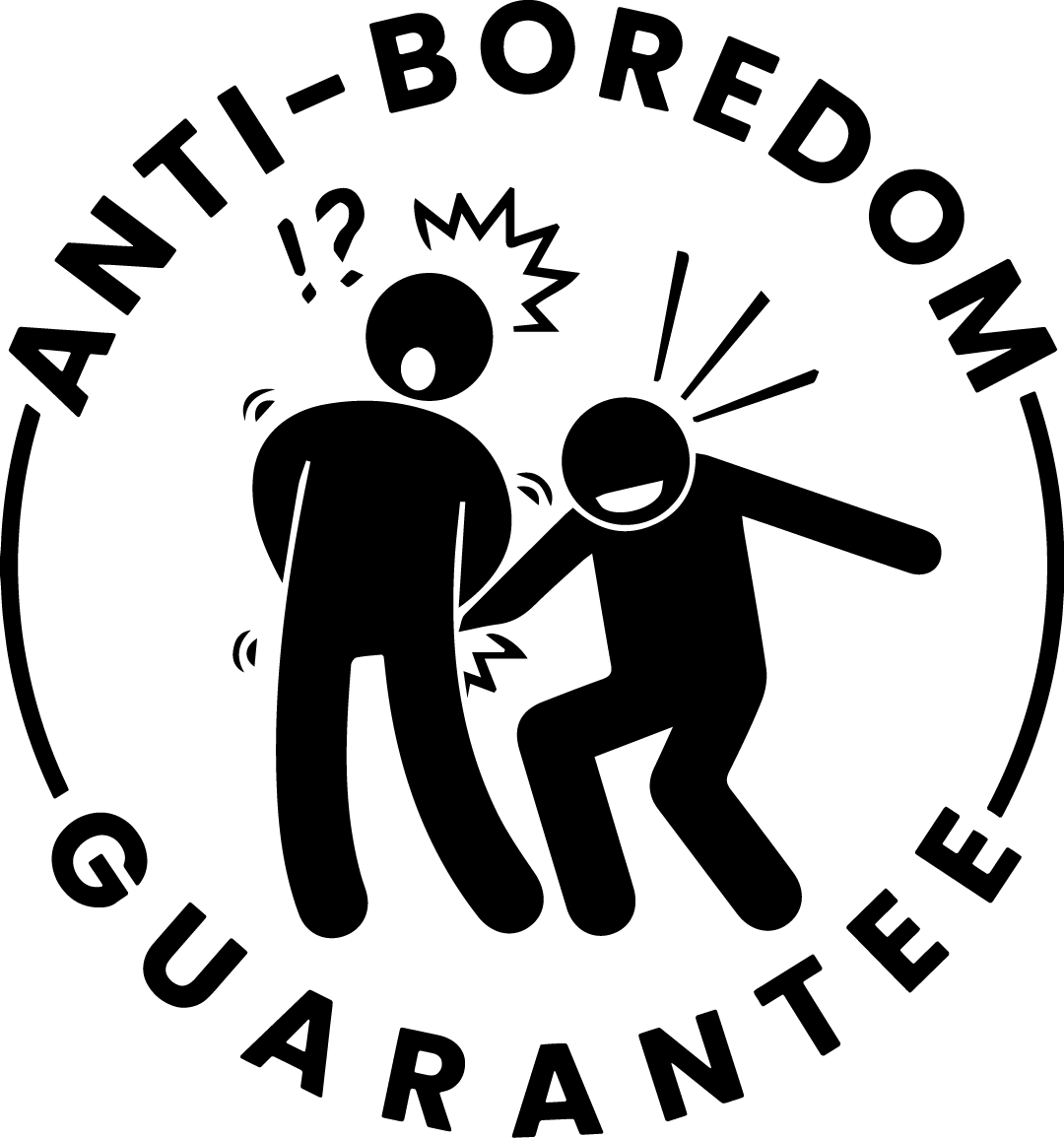 Anti-Boredom Guarantee
Unlike many party games that your friends will quickly get bored of and set aside, Do Or Drink guarantees entertainment for the whole night! Anything can happen - seriously.

Shipping estimates.
Our team gets your order processed and out the door extremely fast. In most cases, orders are processed within hours of you placing them! Then, just account the average shipping times based on your country.

United States – 2-5 Days
Australia – 5-10 Days
Canada – 7-8 Days
Mexico – 10-12 Days
United Kingdom – 6-10 Days
Europe – 7-11 Days
Singapore – 10-14 Days
Israel – 10-14 Days
United Emirates – 10-14 Days
Everywhere Else - About 10-15+ Days
Returns & exchanges.
No matter what, our team will always work with you to make it right & ensure your complete satisfaction. Here is our standard policy on returns...
I'd like to return my order.
If the product is unopened, you may return it within 30 days of the purchase by simply covering the return shipping fee. Upon receiving the product & verifying it's state, you will receive a refund in several business days.

The product arrived defective / damaged.
In the super rare case that our product arrives defective or damaged, we will offer a replacement at no charge if notified within 30 days of you receiving the product.
Disclaimer.
Under no circumstance shall we have any liability to you for any loss or damage of any kind incurred as a result of the use of the site [or our mobile application] or reliance on any information provided on the site. Your use of our site and your reliance on any information on the site is solely at your own risk.
Up your game with these add-ons!
Get 20% off if you spend $75+
Get 20% off if you spend $75+
Here's what our customers have said
... once their hangovers subsided.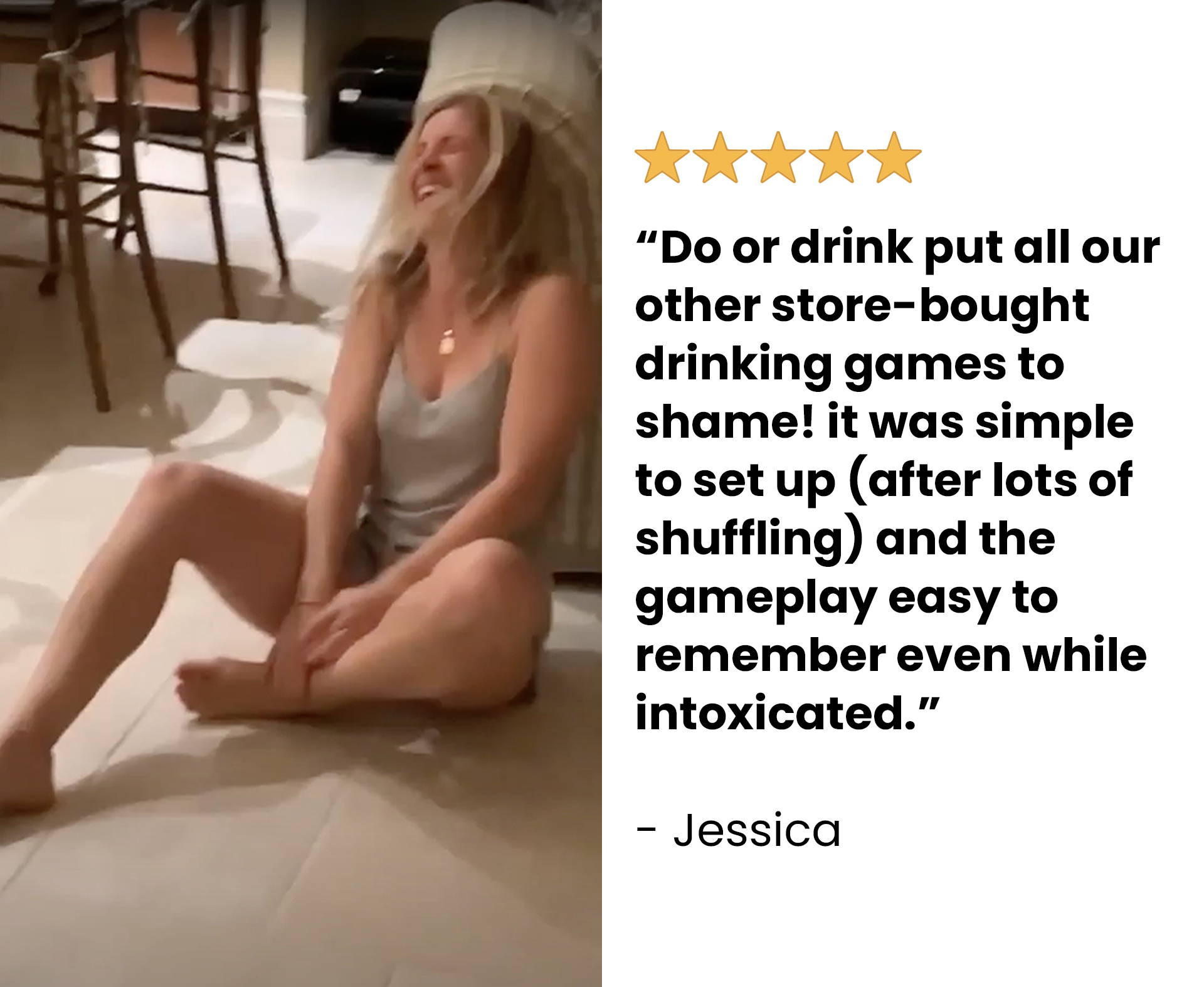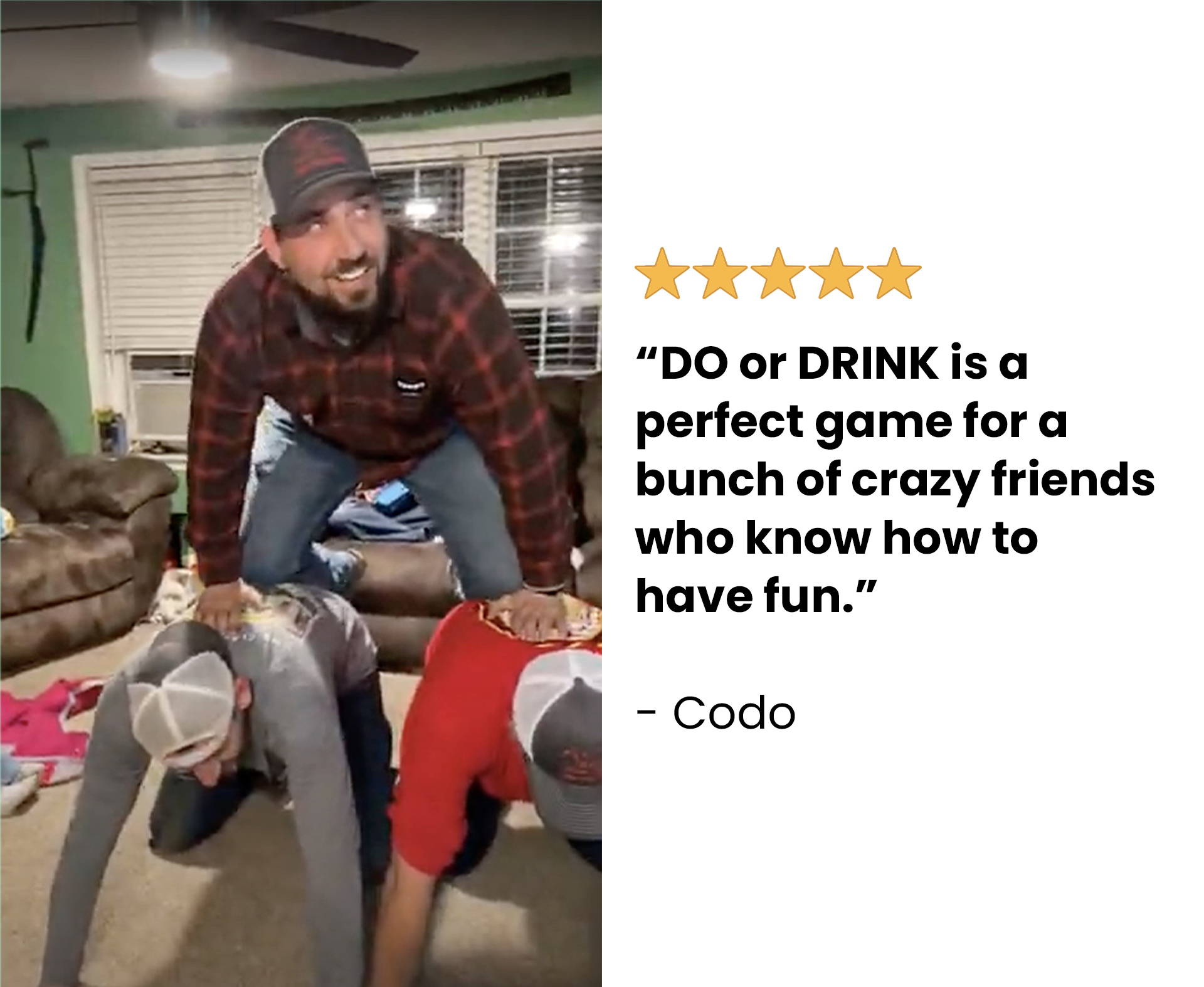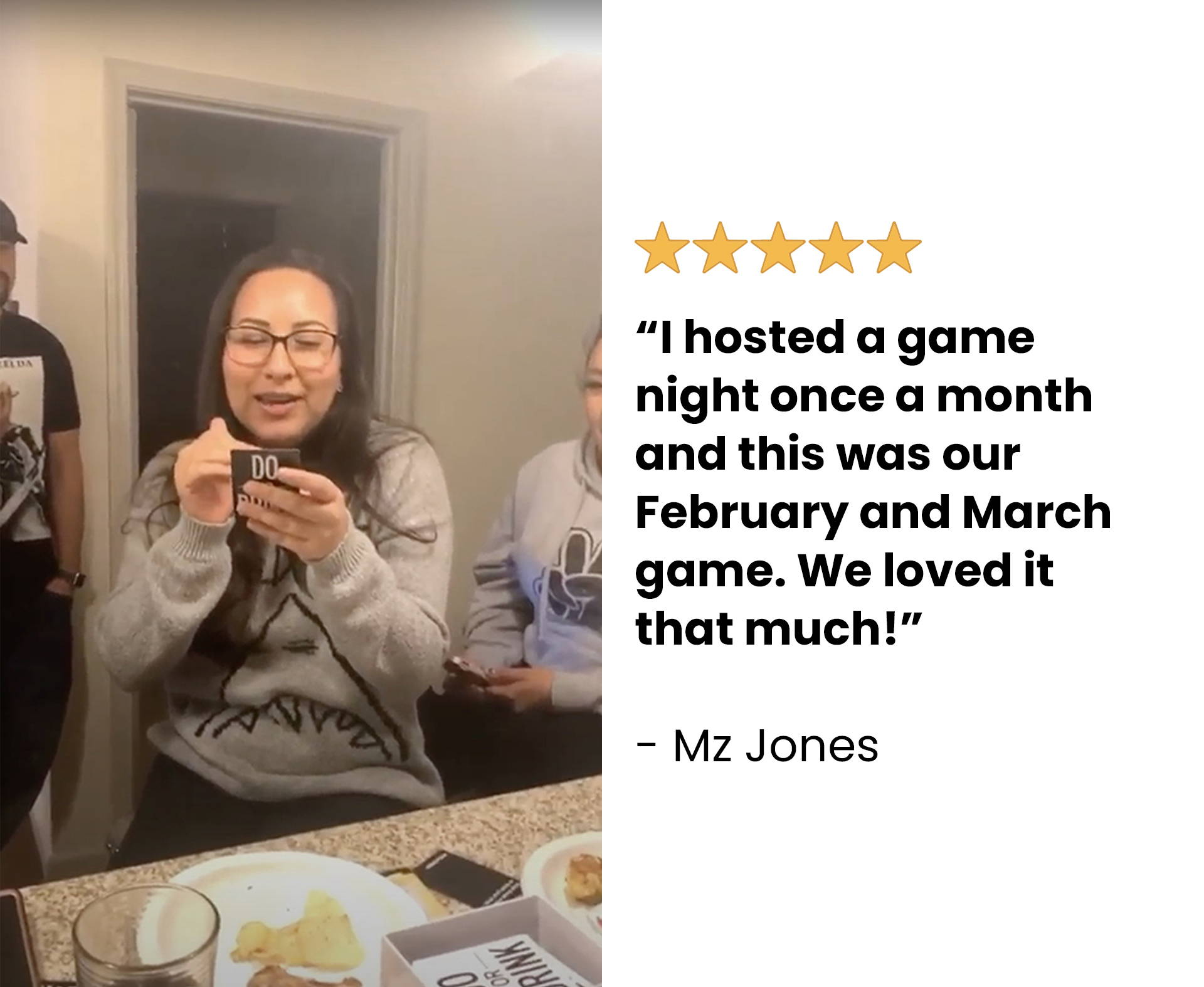 Ready to join the madness?