Separate black & white cards into 2 decks.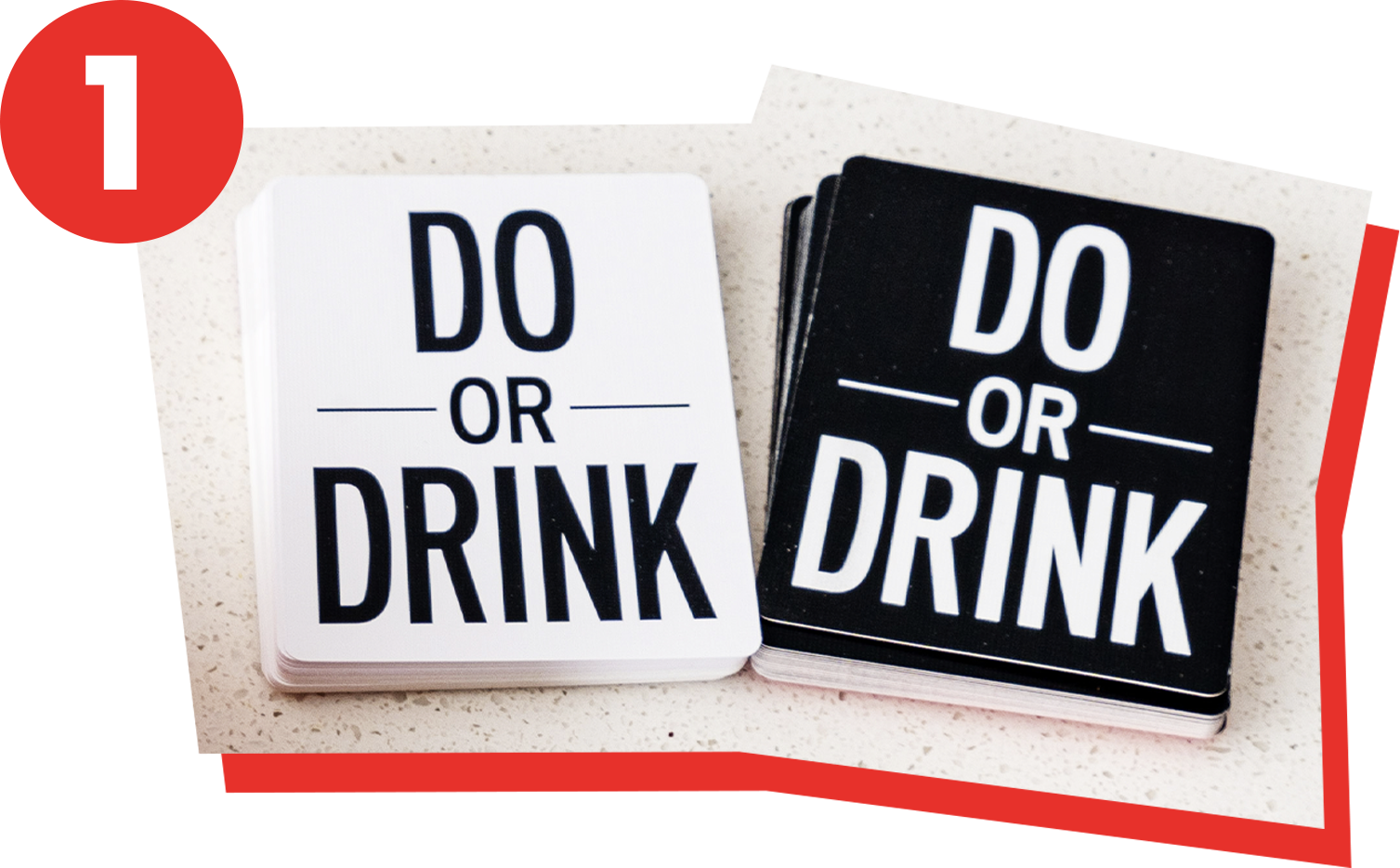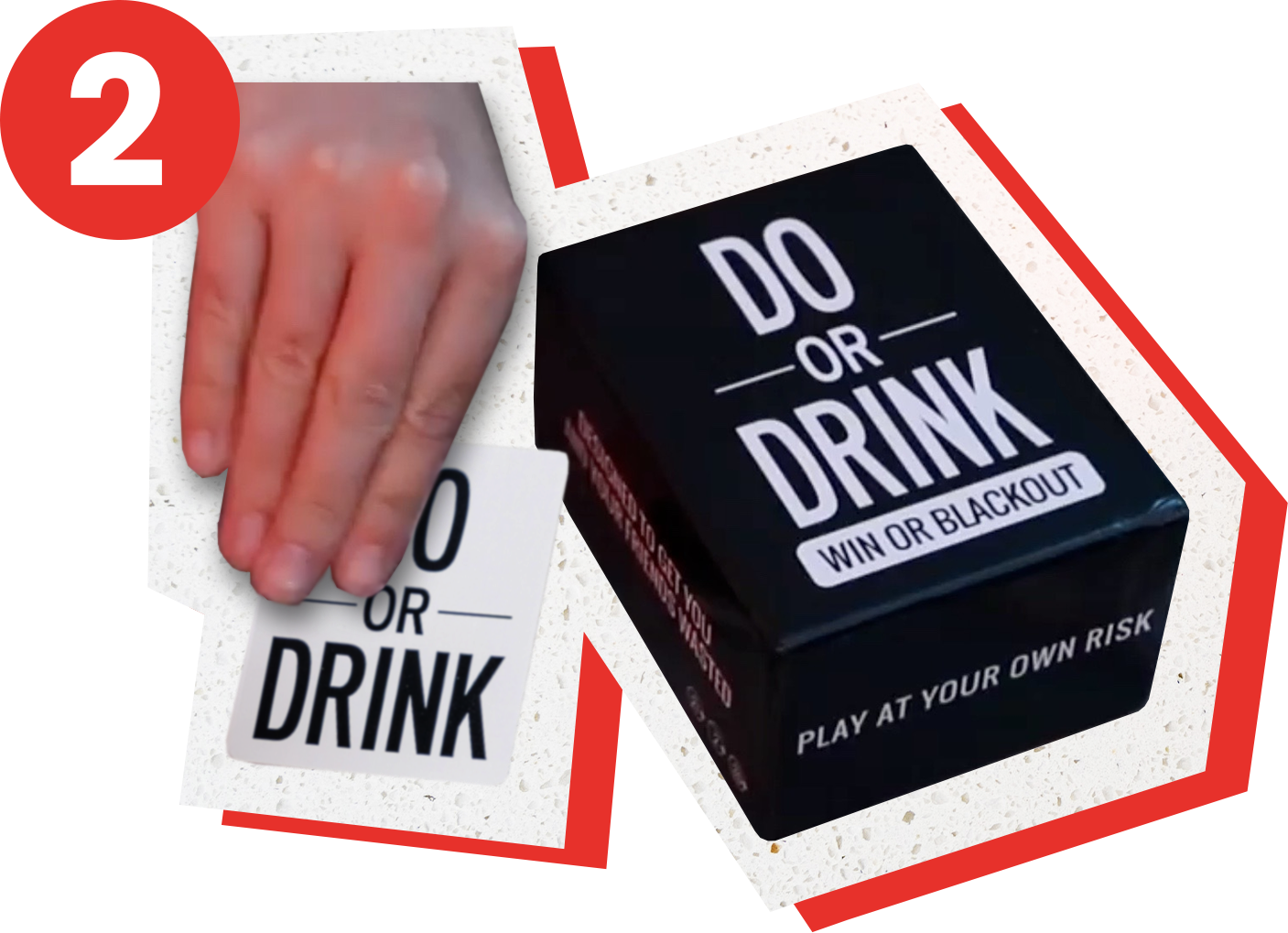 Player draws a white card & does what it says.

This continues until any player gets a DRAW card.

Got a DRAW card? Pull a card from the black deck & do what it says!

If you don't do the challenge, you drink!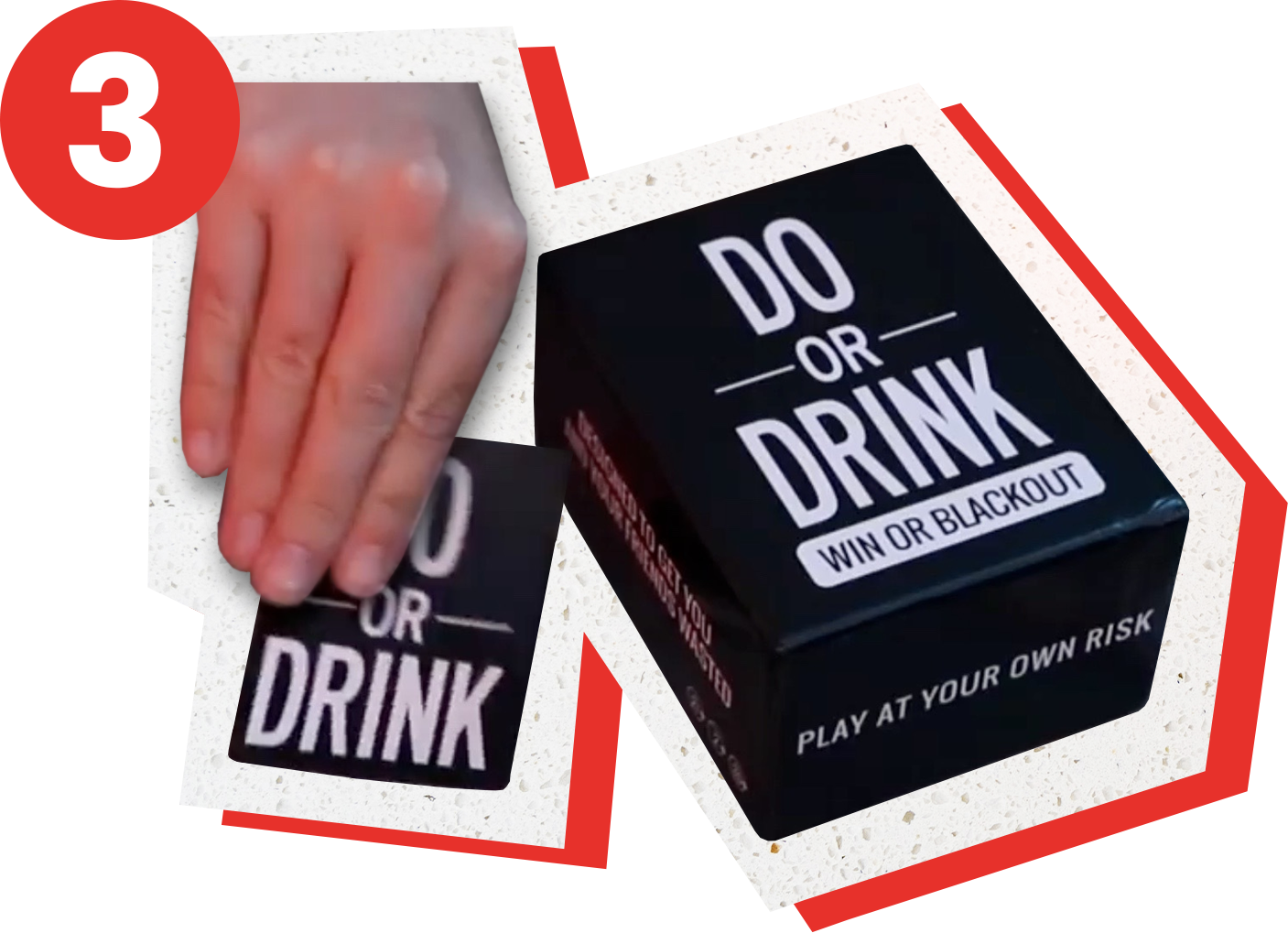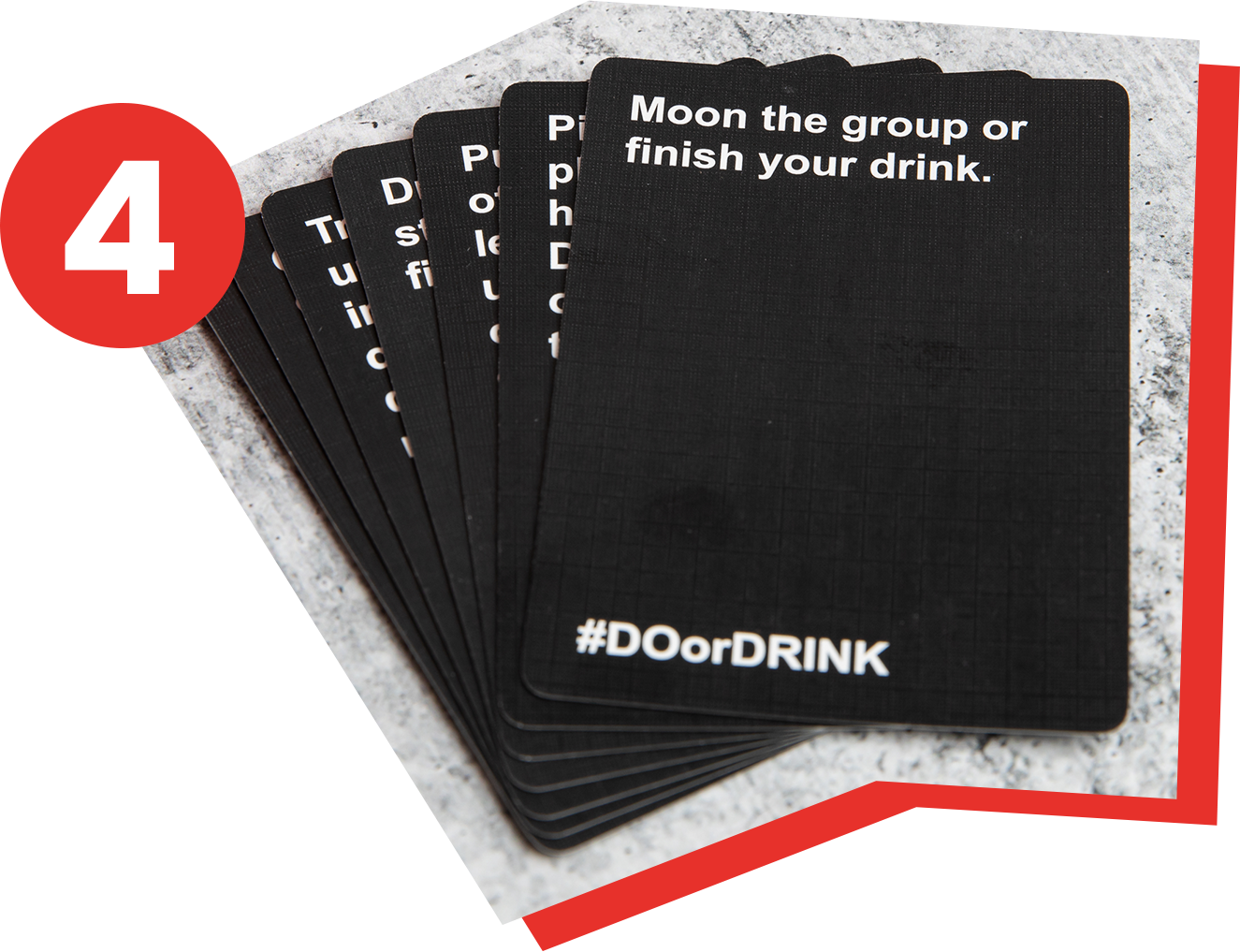 If challenge completed, player keeps the card.

Black cards are worth 1 point & red are worth 2.

Here's what our players have said
... once their hangovers subsided.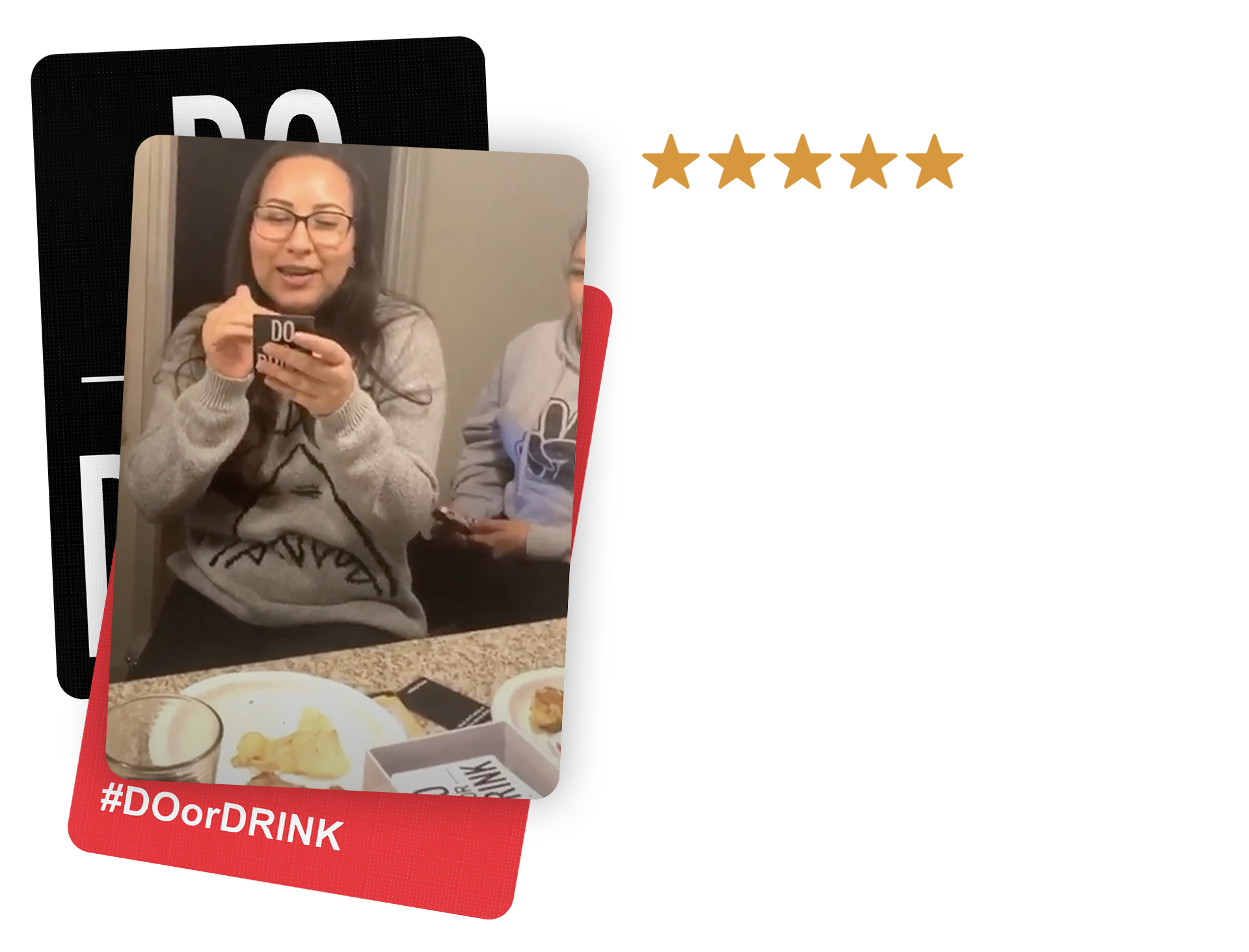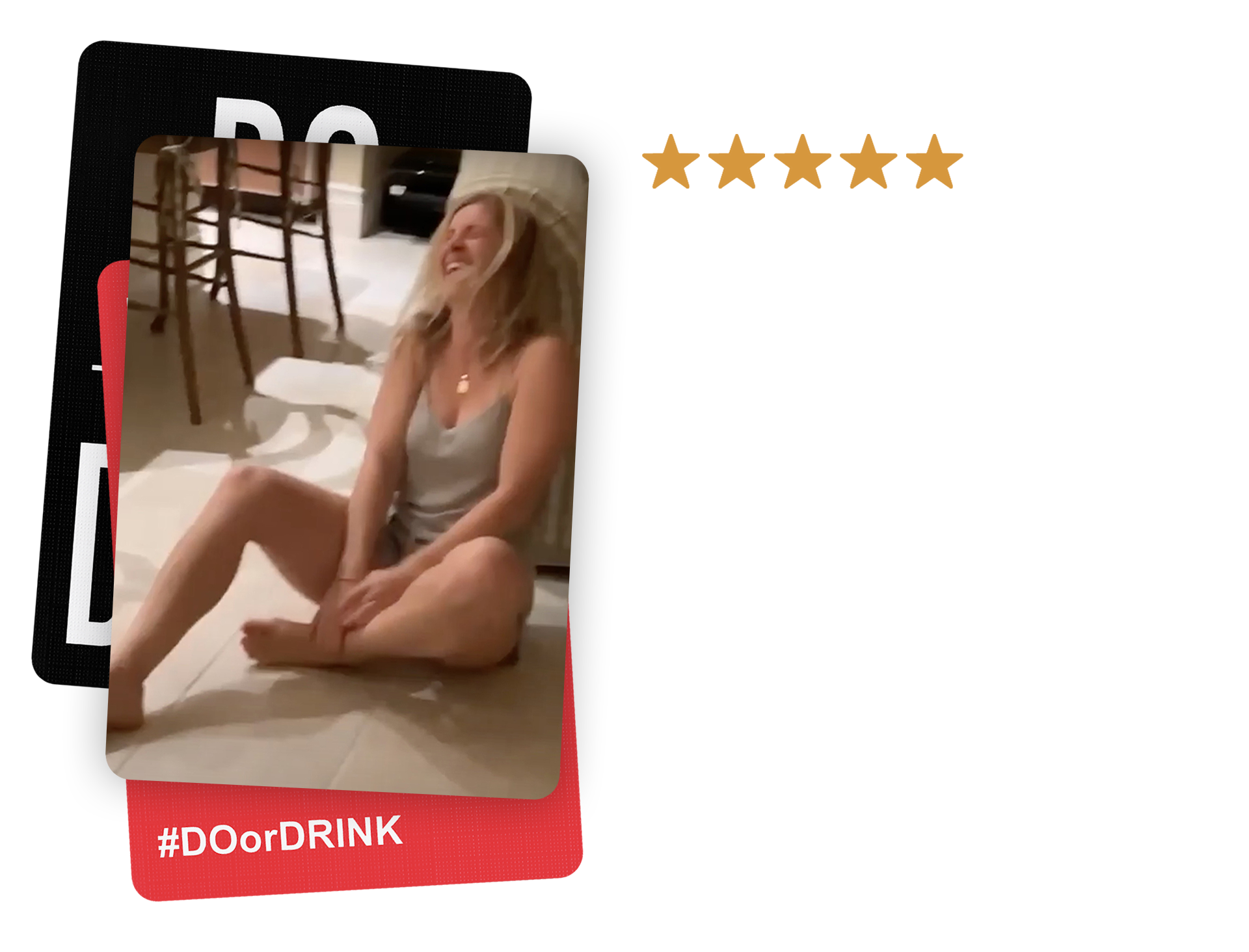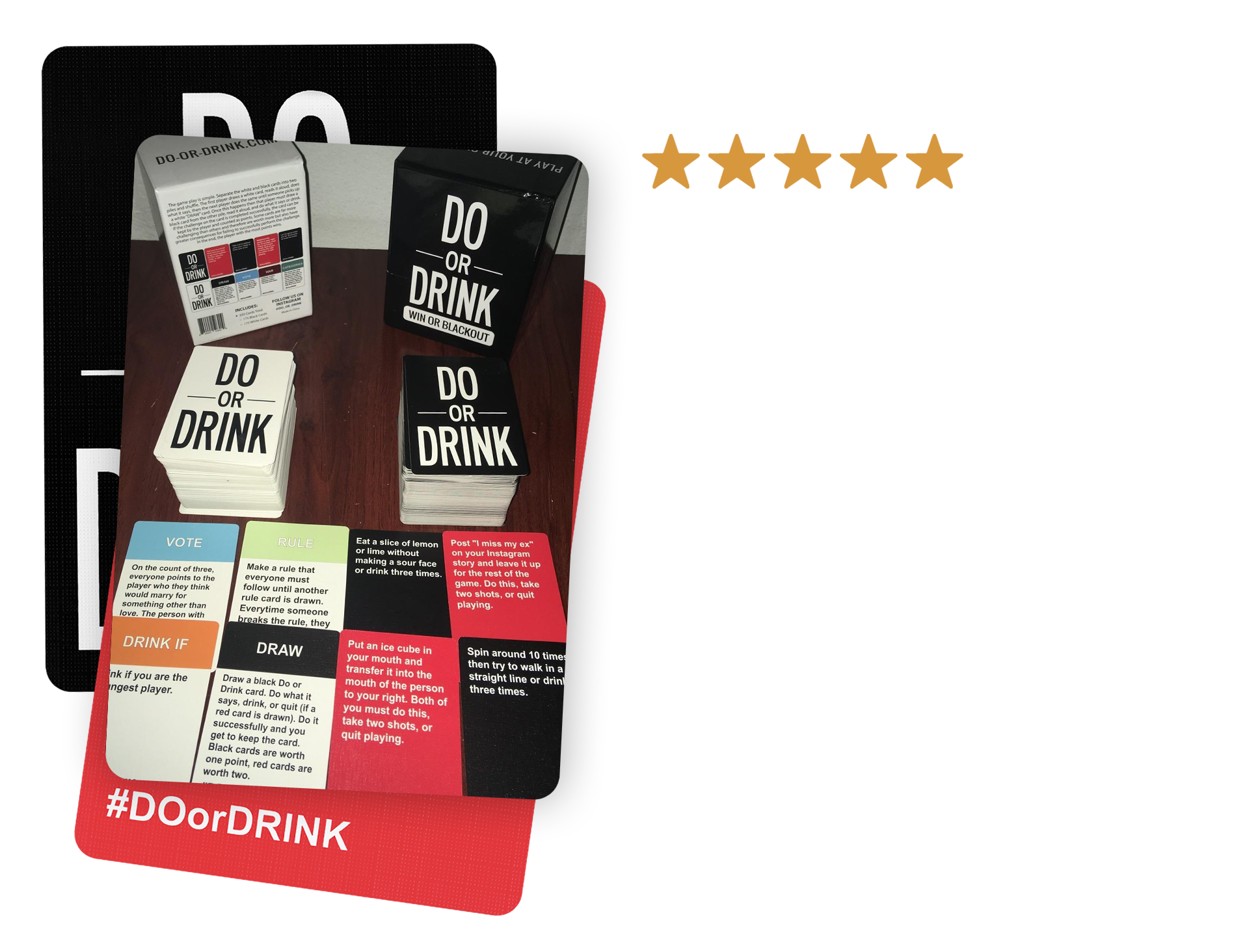 Ready to join the madness?